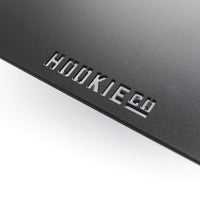 Statutory VAT included. Shipping calculated at checkout.
ready for shipping: 3-5 days
Universal License plate holder for all types of motorcycles – Made out of aluminum and available in black (powdercoated).
- 180mm x 200mm
- 3mm Aluminium
- License Light not included
Sure! Send us your ideas to hello@hookie.co and we'll see what and how we can go further.
If we have your desired part in stock, we usually ship within 1-2 working days.
You are welcome to call us on +49 351 84169260 during our opening hours, stop by at our garage for a Hookiecino, or email us at hello@hookie.co