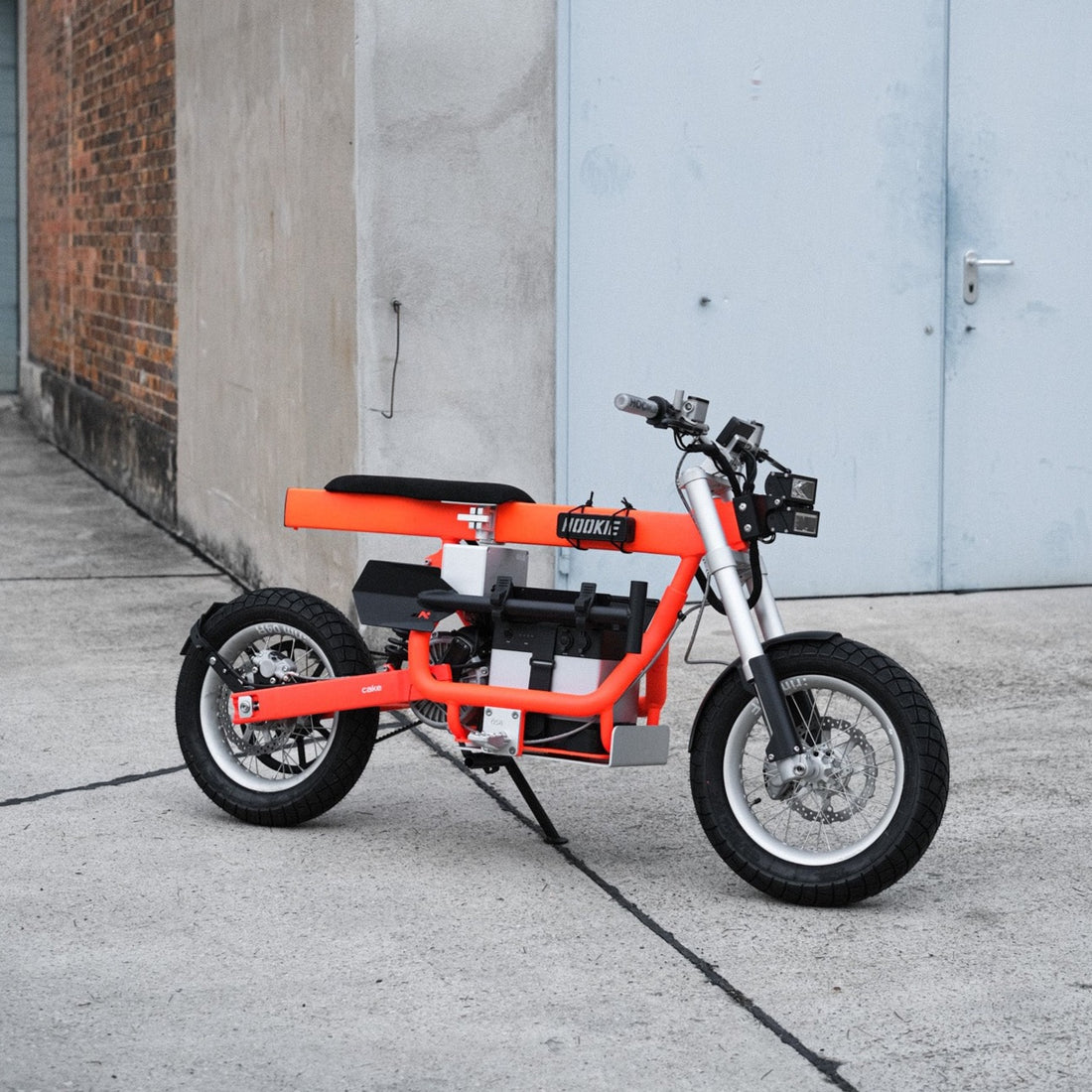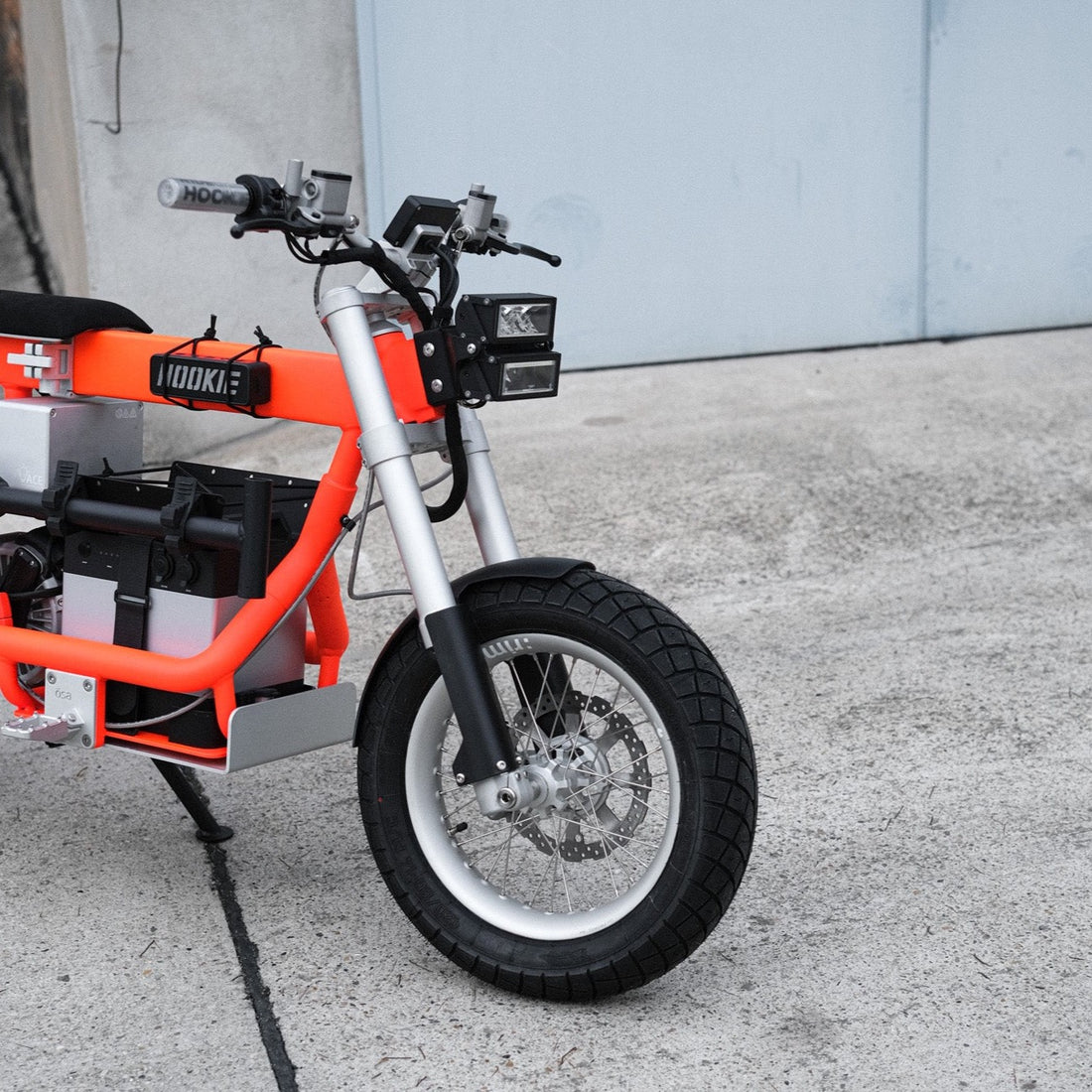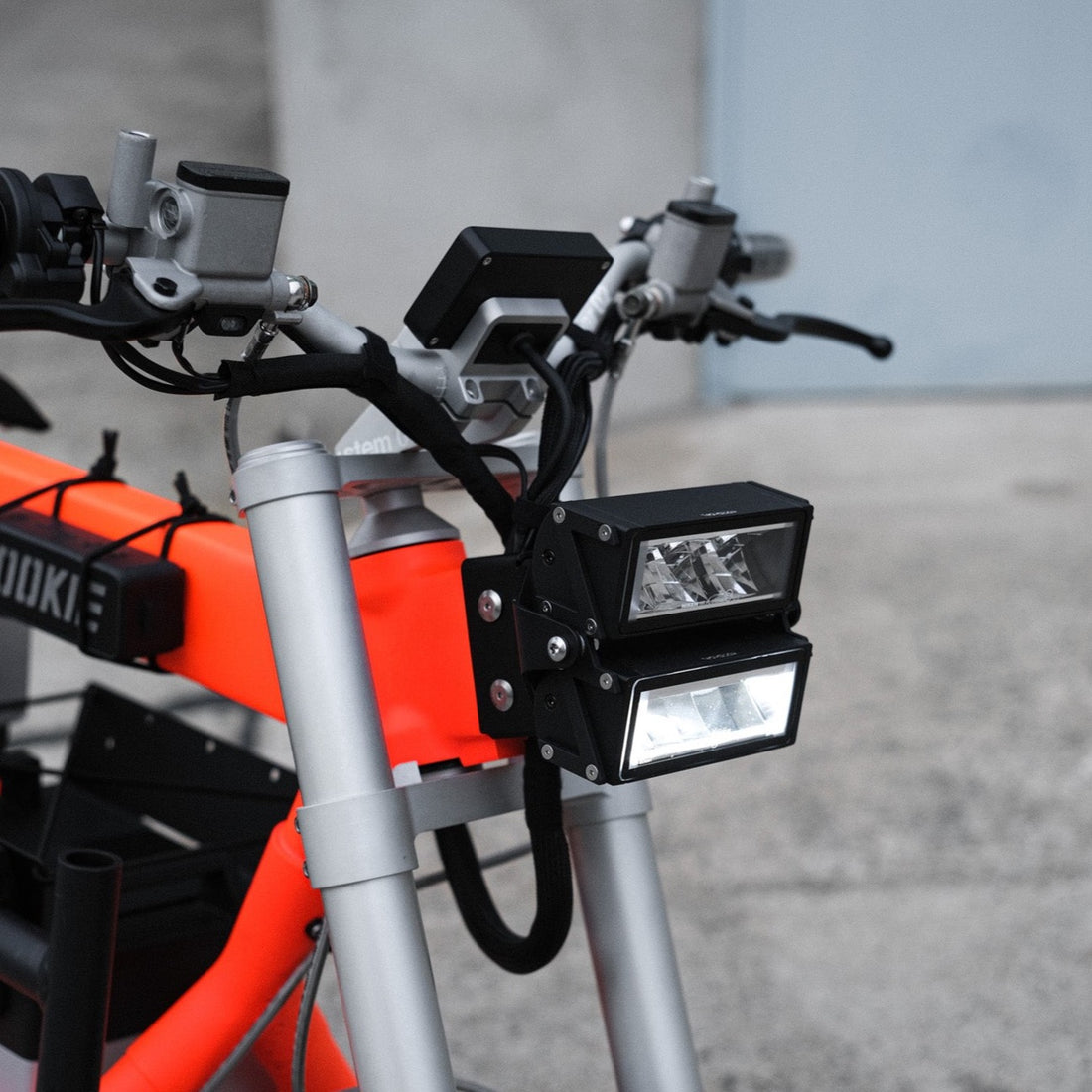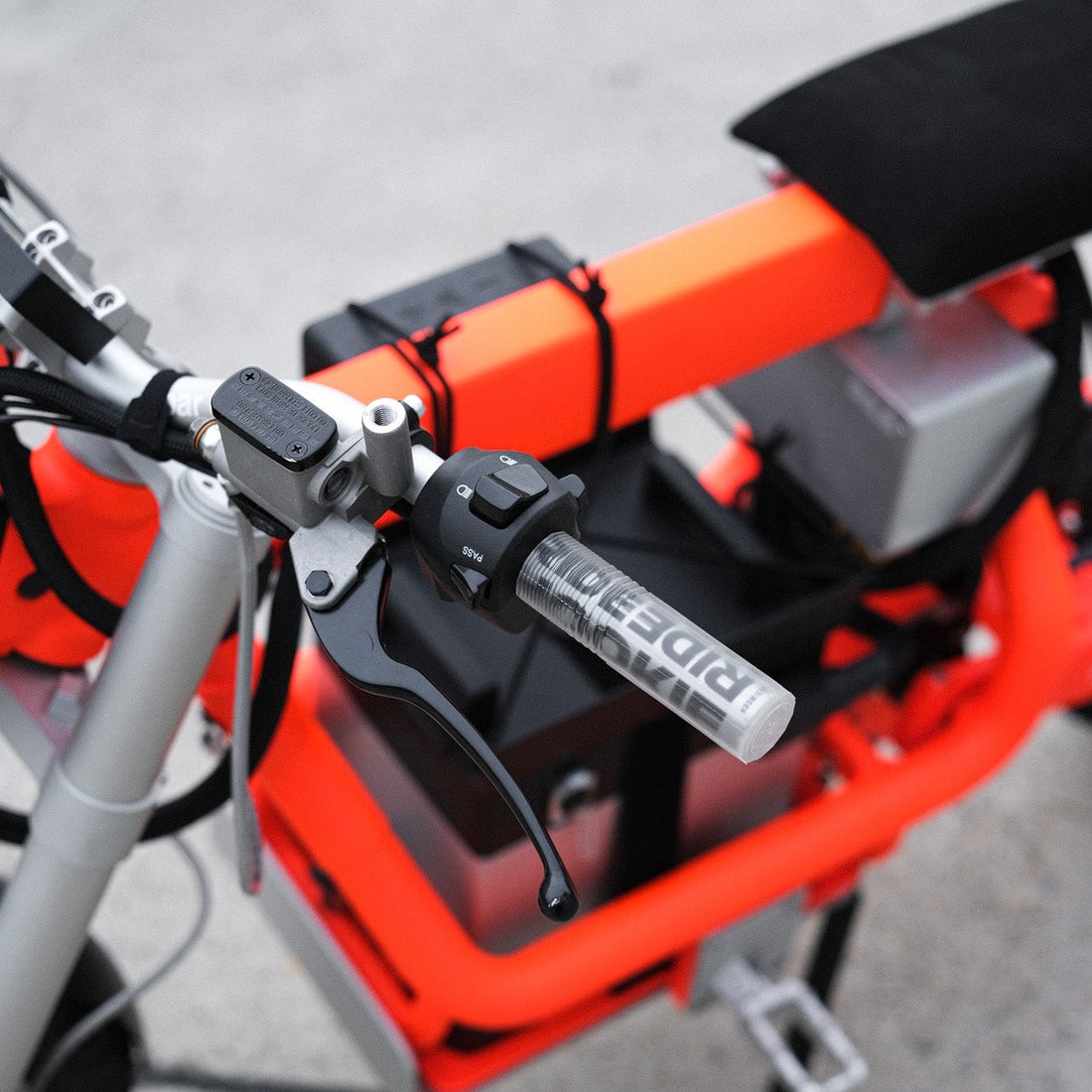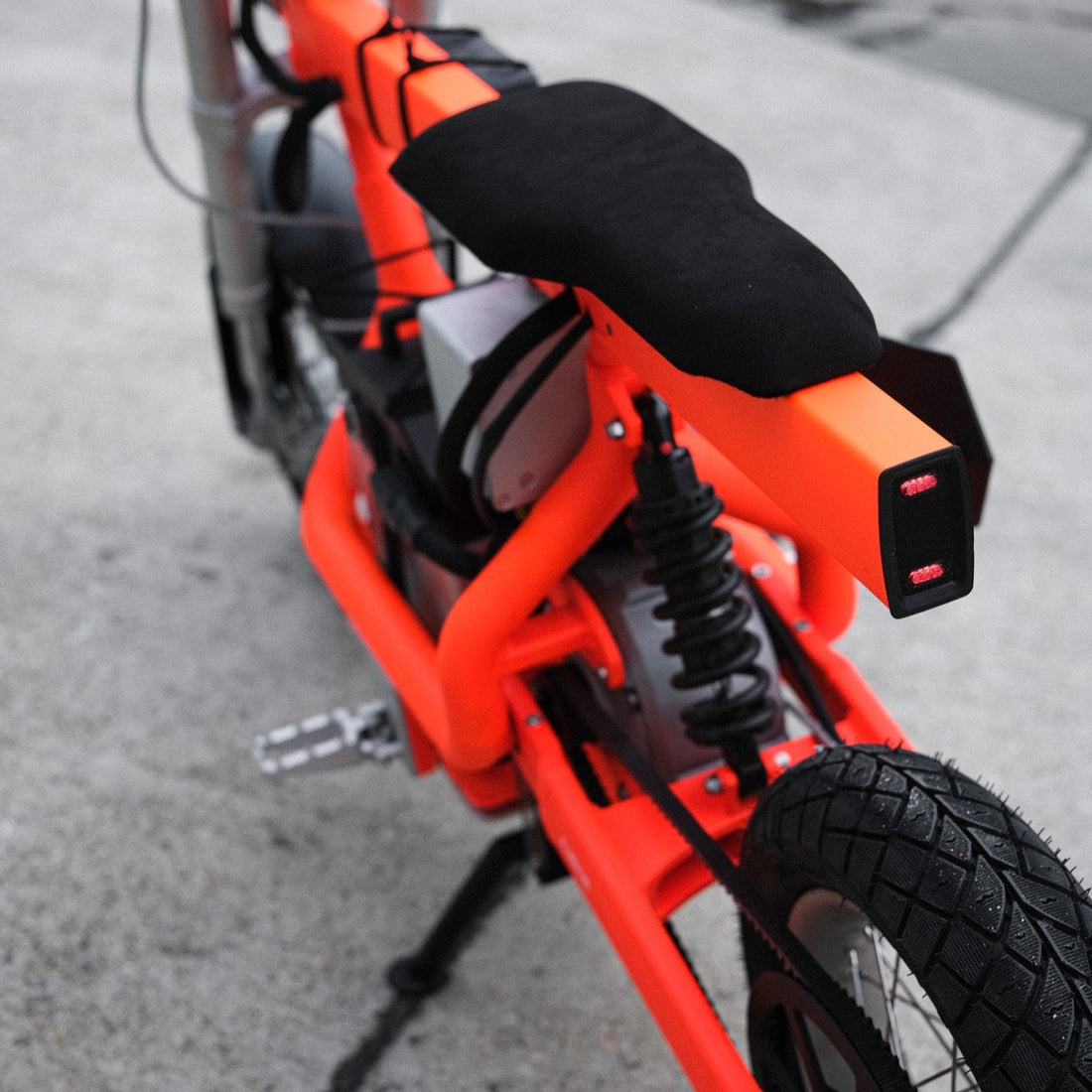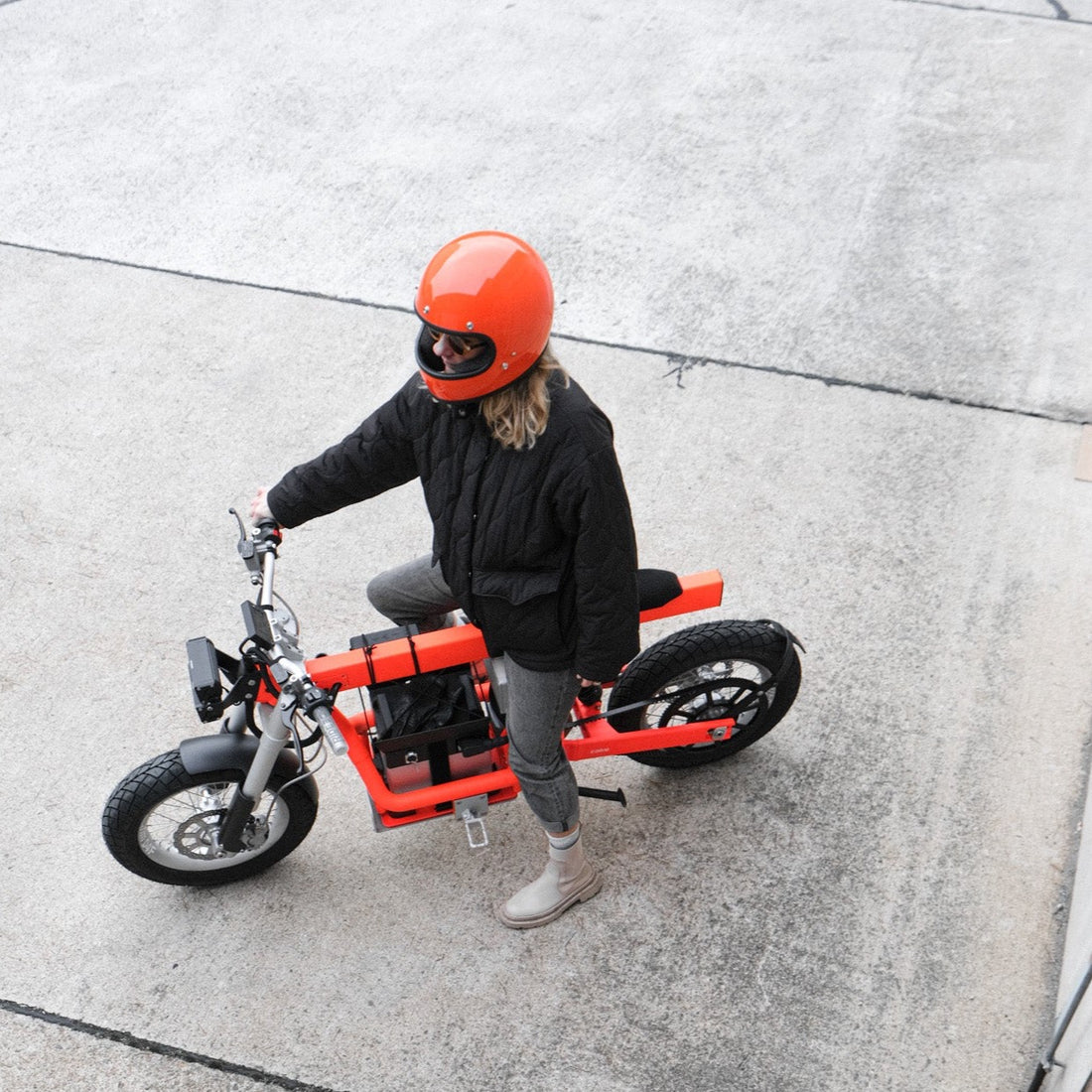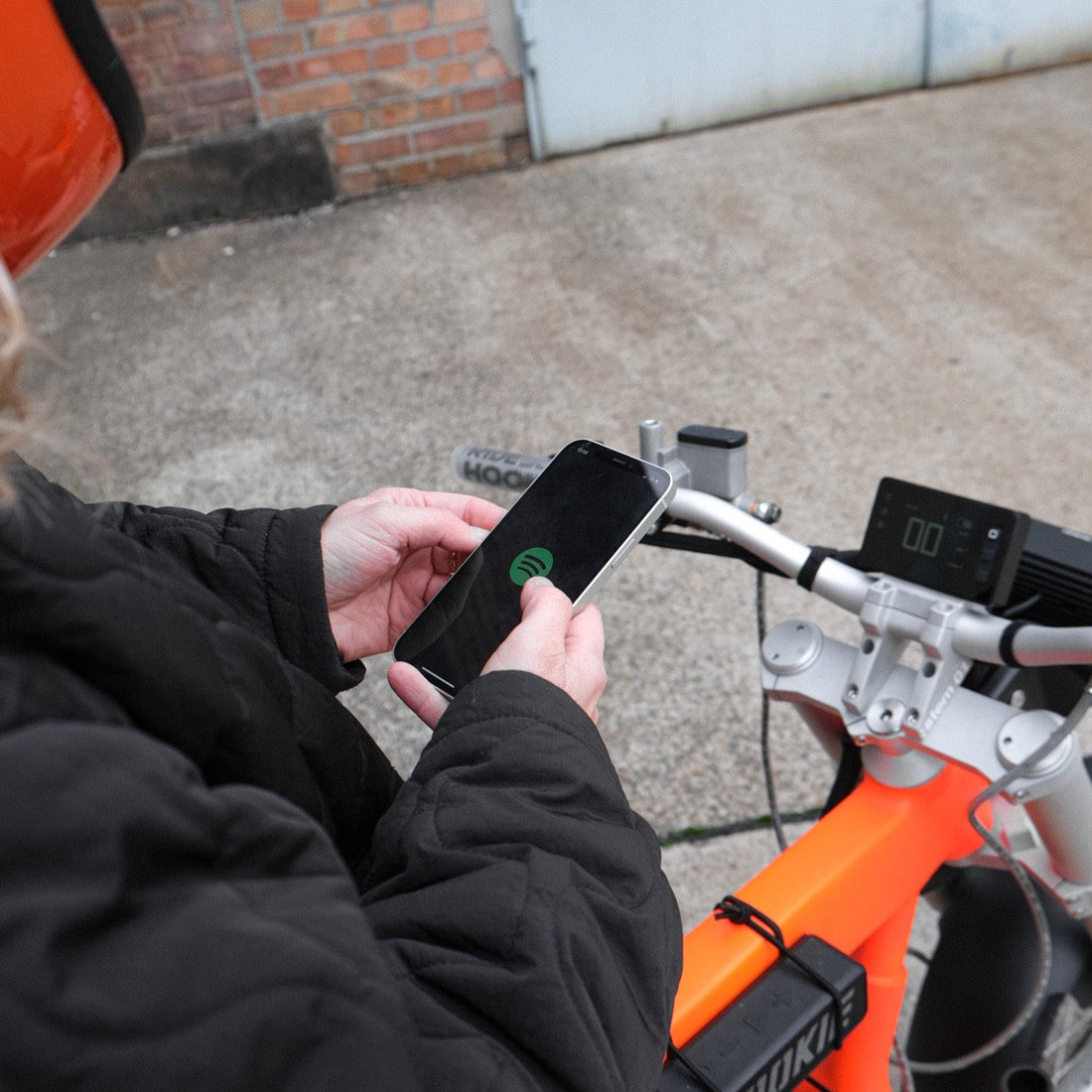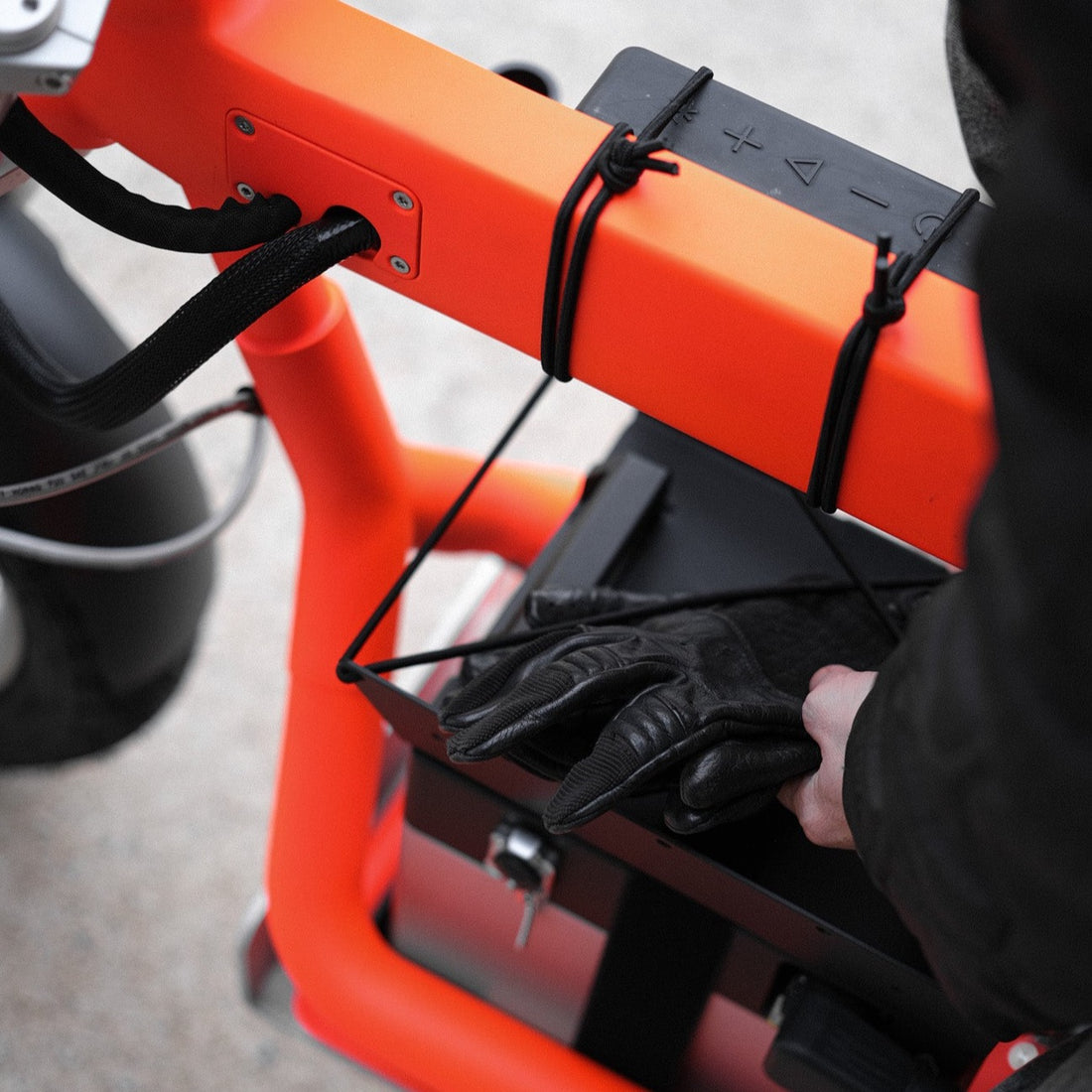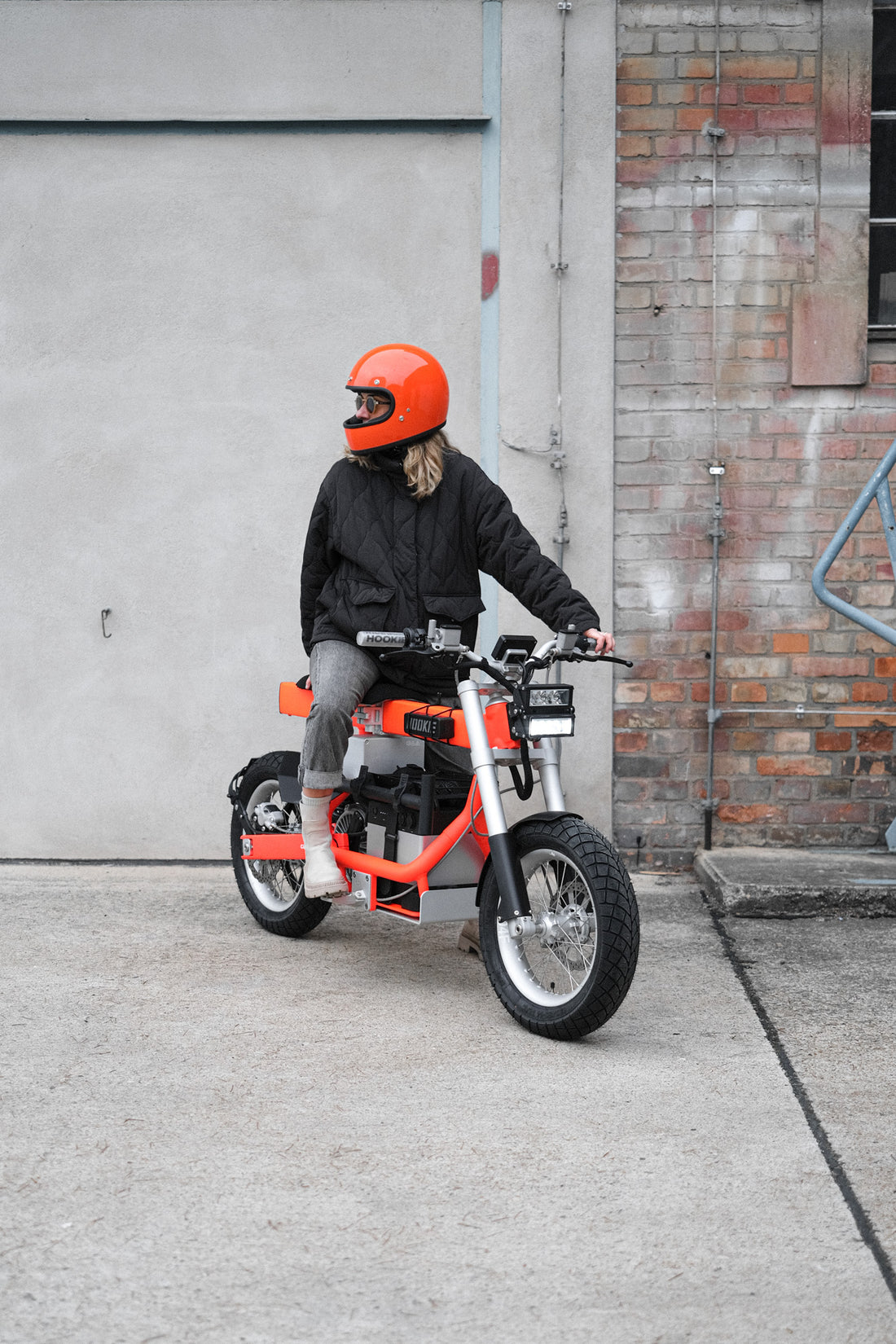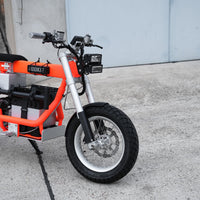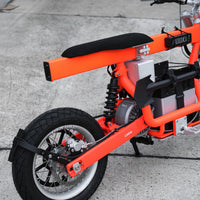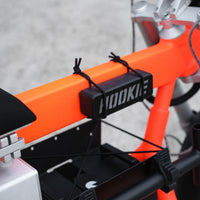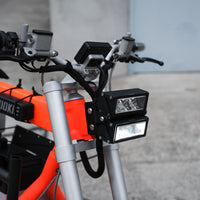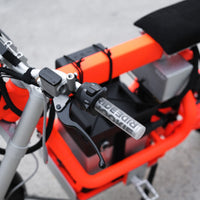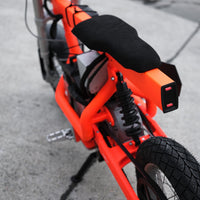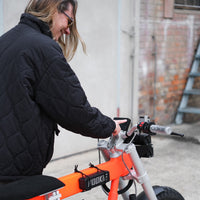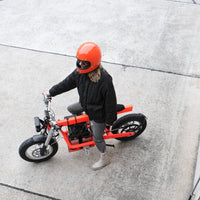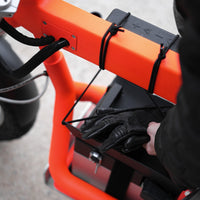 CAKE ÖSA FLEX "Orange" ANT
Statutory VAT included. Shipping calculated at checkout.
The Cake ÖSA flex "Orange" ANT is completely customized with all Hookie products and ready to ride. Based on the Cake ÖSA platform you'll get a perfect everyday commuter. The battery storage basket also offers additional space for clothing or other small stuff. Let's ride with zero emission and let us know if you have further questions!

Financing:
Only available for customers from Germany. Contact us for further information.
Brakes
Disc: Stainless steel, 220mm diameter, 3.2mm thickness
Type: Motorcycle brake system, four piston calipers. Hand levers for both front- and rear brake.

Power
4kW

Rear sprocket
87 teeth, Gates mudport technology

Torque (motor axle)
42Nm

Torque (wheel)
151Nm

Type
Direct drive, Gates belt drive

Regulatory Classification
L3e-A1E (EU / Motorcycle (USA)

License
AM, B / Car, M1, M2

Ride modes
3 different ride modes for extended range, balanced performance or maximum power.
Speed & Range

Range
Mixed city riding (WMTC-II): 84km. High speed riding (70km/h): 36km

Top speed
45km/h / 30mph

Battery
Weight: 17 kg
Voltage (nominal): 50.4V
Capacity: 50Ah / 2.6kWh
Cells: Premium 21700 lithium cells
Easily removable, can be charged when installed in bike or separately. Integrated SoC indicator. Intelligent battery management system for increased safety and performance optimization. Integrated 5V outlet for phones, tablets and other small electronic devices. Integrated 12V outlet for computers, speakers and other medium duty electronic devices

Charging
0-100% 3 hours, 0-80% 2 hours

Complete Bike without Battery
72kg

Max. permittable load
230kg (bike + battery + rider + passenger + carry-on items)

Rims
14"x2.15" custom designed lightweight motorcycle rims

Tires
140/70x14" dual sport motorcycle tires

*Disclaimer
The street legal bikes are homologated for the specific country the bike is delivered to. That means that lights, blinkers and other "street legal necessities" might differ in look, style and dimensions, everything to meet the local regulations. That means that details might look different from the product photo. The specs, such as range, speed and power are not estimated by CAKE. The numbers are the result from the European homologation test, WMTC-II.
Customers from Germany:
Shipping is organized by Hookie and is additionally 300,00€.

Customers from abroad:
Shipping is organized by the customer. If you need help in organizing the transport of the bike, we will be happy to help you with our contacts.

Donor Bike: Cake Ösa Flex
Parts and Accessories
– LED Highsider Square bracket (black)
– Main frame neon orange
– Storage Basket (black)
– Seat with Vegan Alcantara (black)
– 1 pair FROZEN Grips
– RAPID Indicators (black)
– LED Taillight Unit (black)
– Set of tires
*Mirrors not included
Sure! Send us your ideas to hello@hookie.co and we'll see what and how we can go further.
If we have your desired part in stock, we usually ship within 1-2 working days.
You are welcome to call us on +49 351 84169260 during our opening hours, stop by at our garage for a Hookiecino, or email us at hello@hookie.co